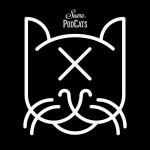 Еженедельное радиошоу.
Coyu представляет Суара PodCats. Еженедельное шоу состоит из самых известных артистов лейбла the kitty label, а также мировой электронной сцены.
Coyu presents Suara PodCats. The weekly show that approaches you to the sound of the most notorious artists of the kitty label and also the world electronic scene.